ActiveCampaign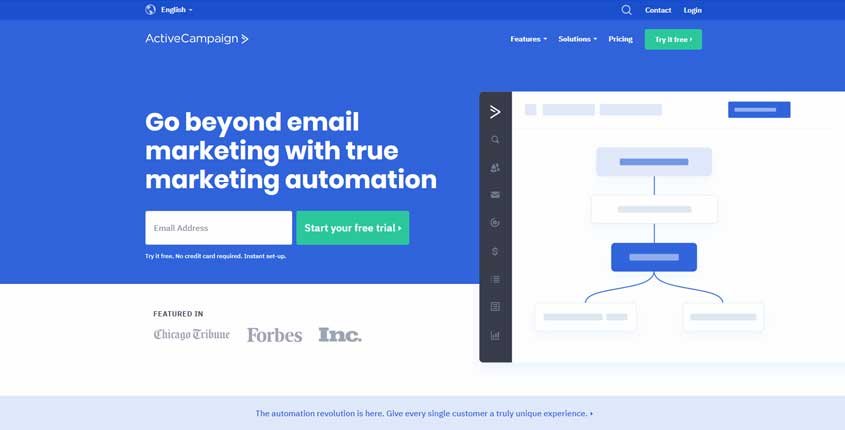 ---
What is ActiveCampaign?
ActiveCampaign is an email marketing automation platform that can help you send the right emails at the right time and help you turn leads into repeat customers. It has advanced reporting to see what is working and what is not working and a site tracking feature to see what visitors do on your website to better understand them.
How To Use ActiveCampaign? (Features)
User-friendly form builder – With the easy-to-use drag and drop builder one can easily edit the template without ever have to code.
Conditional Content – Segments could be created based on user data or dynamically depending on how users behave on emails. The segments can be targeted, depending on how users would behave after an event different outcome can be created.
Easy Testing – Sends different styles of emails to different users for easy testing and checking the success of the email. Reporting can be used to check which emails are performing better, so you choose only the one that resonates best with your subscribers.
Integration – Provides integration with over 250 applications, supports the majority of the major e-commerce stores, payment processors and social sites.
Pre-made Email Templates – Boasts a wide range of already designed and ready to go templates, all of these are mobile optimized and can easily be made changes to from the email builder.
Site-tracking – Displays the content and product that the users are most interested in. This could be used to attract more customers by following up accordingly.
Analytics – Shows real-time statistics on users' response and what they do while going through your website
Pros (Advantages)
The user interface is much simple and easy to use. The process of setting up is intuitive and easy and practically almost needs second to none training to understand. This allows even novices to set up and maintain campaigns and deal flows.
It can send automated SMS follow-ups in addition to emails to contacts and customers.
The tool provides powerful automation that is also easy to use at an affordable price and they don't have any upfront setup fees.
Cons (Disadvantages)
Any major change in the templates offered by ActiveCampaign requires custom writings of CSS code, which leads to instability in the design. And even with that, it's time–consuming and difficult to perform certain things, such as positioning of boxes.
The email service could get overwhelming for people who are after a quick email solution, this leads to a wastage of time.
Some of the features are only available in the more expensive plans.
How Does ActiveCampaign Work? (Conclusion)
ActiveCampaign lives up to its claim of providing marketing automation that's powerful and easy to use, it provides a vast set of capabilities to its user and is reliable. The UI is simple, and the reporting offered by them is detailed allowing users to analyze their ever-important marketing outreach endeavors.
How Much It Costs? (Pricing)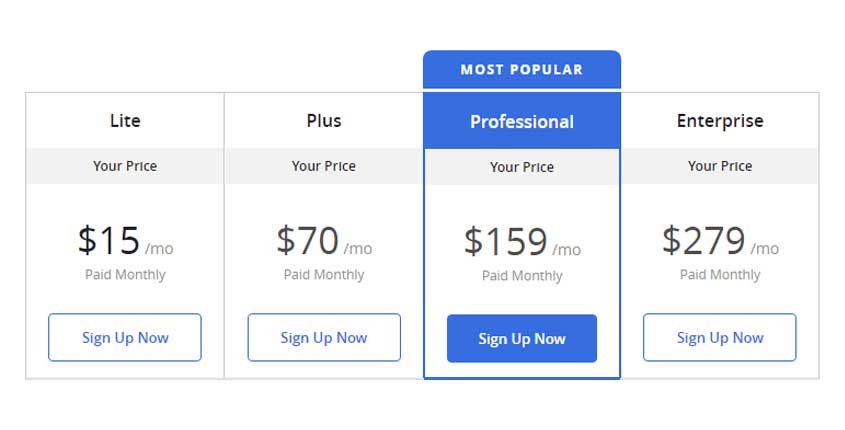 Try It Now!
---
Best Paid & Free Alternatives (Similar Tools)
Help your team get a lot more done each day. Say goodbye to wasted time!

Recommended by SEMPlaza as the Best Employee Time-Tracking Tool in 2023.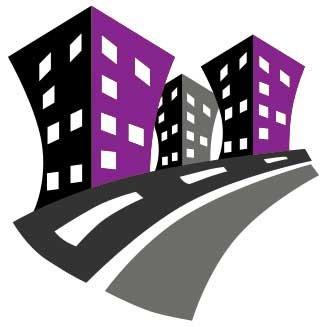 Behind SEMPlaza is a team of SEM specialists working hard to put together one of the best internet marketing tools directory. Additionally they offer free search engine marketing tips and strategies in all digital marketing fields: SEO, PPC advertising, social media marketing, email & push marketing, retail & affiliate marketing.

Posted on: January 11, 2020